Knowledge transfer and further education using ingenious ideas from motor sport to create new technologies
Professional development, knowledge exchange, pushing boundaries, finding new inspiration – Fuchs Neue Technologien attaches great importance to the ongoing exchange of ideas between technicians and engineers.
The role of motor sport as inspiration is all-pervading, constantly stimulating us towards new developments and intensive technology transfer.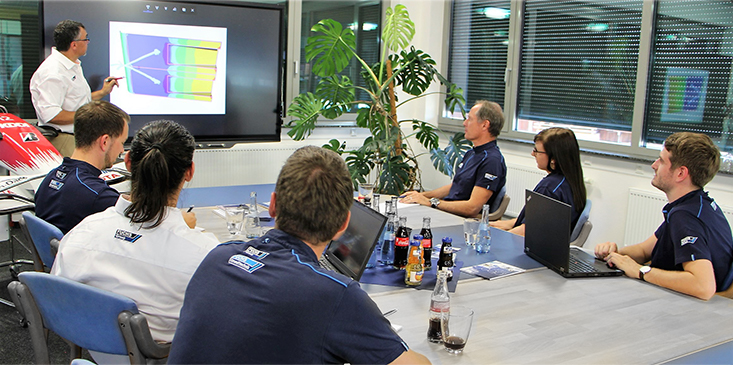 Workshops on topical issues are regularly held under the direction of the Fuchs Umwelttechnik head of development and Fuchs Neue Technologien chief engineer. This sharing of ideas provides inspiration for engineers and technicians, unlocking new perspectives and fostering space for creativity and new ideas.
The constant dialogue between engineers and application engineers forms an excellent foundation for first-class products both now and in the future.