Simultaneous, immediate and highly sensitive
A modern-day Formula One vehicle collects data simultaneously from over 500 sensors.
The volume of information captured and processed during racing lap after lap by this kind of concentrated technology is incredible. Error-free data, and gathered under generally extreme conditions. Over time, this has led to sensor technology which is both increasingly sensitive as well as ever more robust.
Fuchs Neue Technologien is using this Formula One know-how as inspiration and continuing the development of the sensor technology. Special sensors in the extraction and filter units collect a wide variety of data in accordance with the requirements of Fuchs Umwelttechnik. These sensors provide information on pressure, temperature, oxygen content, volumetric flows and even the degree of saturation of the filters.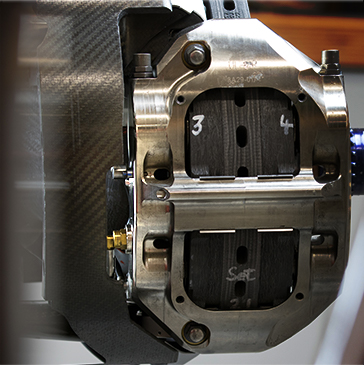 With their wide range of data capture options, sensors make processes safer, facilitate monitoring of technical processes and save valuable time.
Sensors provide Fuchs Umwelttechnik users extraction and filter devices with improved safety and increased user-friendliness, rooted in advanced Formula One technology.