Custom production or samples –
we develop, we design, we build
Prototyping is how good ideas take their proper shape. Our in-house 3D printer and custom software mean we can make innovative developments a reality immediately. New objects become instantly tangible.
To ensure an idea's implementation is as first class as the idea itself, Fuchs Neue Technologien uses the latest 3D CAD technologies in its work as a research and development department.
In addition to prototyping, we also realise customer requests at the highest technical level as custom items using 3D printing.

Formula One technology as a platform for development
A swirl pot sucks off fuel vapour occurring within the injection area of a Formula One engine and returns it to the fuel circuit.
We incorporated this know-how from our engine technology engineer into development of the MKFVAF at Fuchs Umwelttechnik. The MKFVAF is highly effective at removing contaminated air from the oil and emulsion mist within.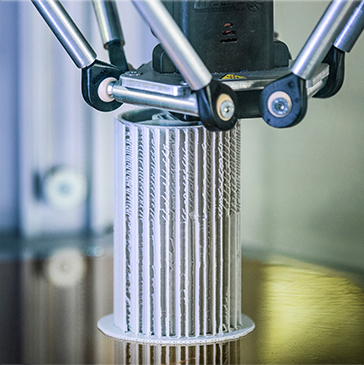 Prototyping
using our in-house 3D printer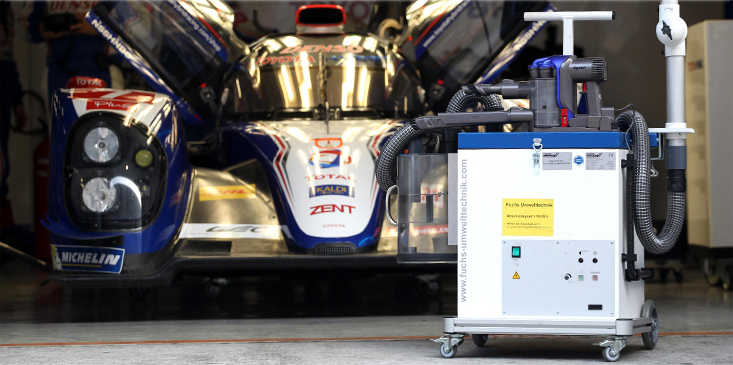 Extraction of dust produced when working with carbon
Cutting and sanding carbon results in the release of respirable fine dust, microscopically small fibres or splinters – all hazardous substances harmful to health. That's why TMG uses this extraction and filter unit from Fuchs Umwelttechnik at the Le Mans 24-hour race to provide complete carbon dust purification for protection and safety.
Carbon monoxide filters in motor sport
Development and production of a filter module to eliminate primarily CO gases from the fresh air supply of closed racing cars.